Silk is a natural fiber, whose some forms are woven into textiles. This widely known and rich fabric is used to make different types of clothes that add distinguishing grace to one's personality. In Indian culture, silk is famous for making fine-quality, rich-look sarees in a wide range. Varieties of silk, like kanjiwaram silk, banarasi silk, south silk, tussar silk, muga silk, and several others are used for this purpose. You can buy different varieties of top-quality sarees at Nalli Silk Sarees.
Sarees made with silk are much preferred by the Indian women as their attire for special occasions. Besides sarees, silk is also used to make suits, kurta pajamas, lehengas, and dhotis. Silk sarees are the first preference of Indian women from several years. Even today, it is extensively used by women of all age groups for all types of functions and events, be it awedding, an important business event, festivals or social gatherings. For every occasion or event, there is a particular type of silk saree that should be worn, as every event has its own relevance and setting.
Different Varieties of Silk Sarees
1. Banarasi Handloom Silk Saree: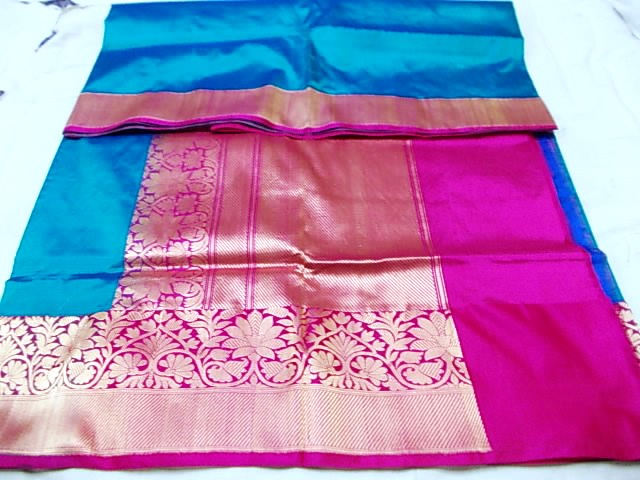 This type of silk saree is widely used for wedding purposes and for other festive celebrations. This type of silk saree is festooned with heavy and detailed embroidery along with zari work. Also, most brocades used in the sarees are inspired by Mughal designs. The pallu of this silk saree is heavily woven, using pure gold and silver threads.
2. Tussar Silk Sarees:
Tussar silk sarees are also extensively used for marriage and other functions. This type of saree is back in fashion nowadays. In the present market, tussar silk is mixed with woolens for different fabric material.
3. Chanderi Silk Sarees: This type of silk saree is very graceful and rich in looks. These sarees are very glossy, soft and lightly woven in silk, even in cotton. The narrow border and the pallu with butisis the specialty of this type of saree.
4. Patola Silk Sarees:
These sarees are famous for their ethereal patterns, classic designs, and delicate patterns. These sarees are finely woven on aspecial type of silk, known as patola silk. These sarees are also popular for their illuminating colors and folk designs.
5. Kanjiwaram Silk Sarees:
These are the most preferred sarees or bridal wear and wedding functions. These sarees are famous for their bright colors and superior temple pattern borders.
6. Assam Silk Sarees:
These sarees are made with one of the finest quality silks produced in India. These sarees are popular for their delicate weaving, gold moga silk, and distinguished style of thread-work.
If you are getting ready for a wedding, you can go for heavy silk sarees, made with kanjiwaram silk or banarasi silk. If you are going for any day events like official gathering, you can go for light shade tussar silk or muga silk saree. Moreover, if you are going to attend a social gathering, you can choose both light or dark shade pure silk sarees or south silk sarees.
Here, we have illustrated some of the popular types of silk sarees. All these types and various other types of silk sarees at available for you at Nalli Silk Sarees to embrace your beauty.